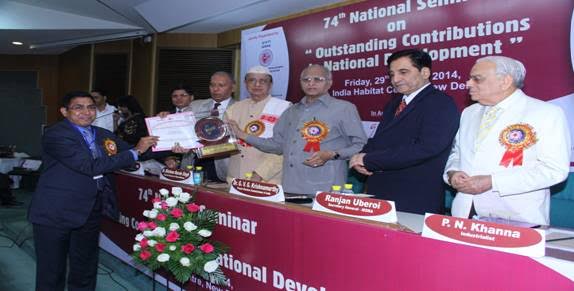 We are glad to inform that our Company has been awarded OUTSTANDING CONTRIBUTION TO NATIONAL DEVELOPMENT   
Our company has been declared a WINNER in overall evaluation for INDIA SME TOP 100 AWARDS amongst 49023 nominations.       
We are pleased to inform that our product Furocyst( For management of Polycystic Ovary syndrome) has been selected as a FINALIST in NutraIngredients Awards for "FINISHED PRODUCT OF THE YEAR – MEDICAL FOODS, 2016". The ceremony will take place on 11th May 2016 at the Vitafood Europe (Starling Hotel, in Geneva, Switzerland).
Poster Presentation on "CLINICAL EVALUATION OF FENFURO (FUROSTANOLIC SAPONINS) IN PATIENTS WITH TYPE-2 DIABETES"  at 6th World Congress of Diabetes India   held on 9thto 12thApril at Hotel ITC Grand Chola Convention Centre Chennai.
Poster Presented on "A Muti-centric placebo-controlled double-blind clinical study to determine the efficacy of a novel fenugreek seed (Trigonella foenum-graecum, FENFUROTM) extract in patients with Type-2 diabtes: an add-on study at Diabetes UK Professional Conference, Glasgow, UK on 2-4 March 2016.